About Aisle Society
Who We Are
Aisle Society is a collective of over 30 wedding blogs worldwide who have come together to create a new hub of wedding inspiration. Our innovative new website leads couples to the best wedding content that exists online, assisting them in finding inspiration along their wedding planning journey.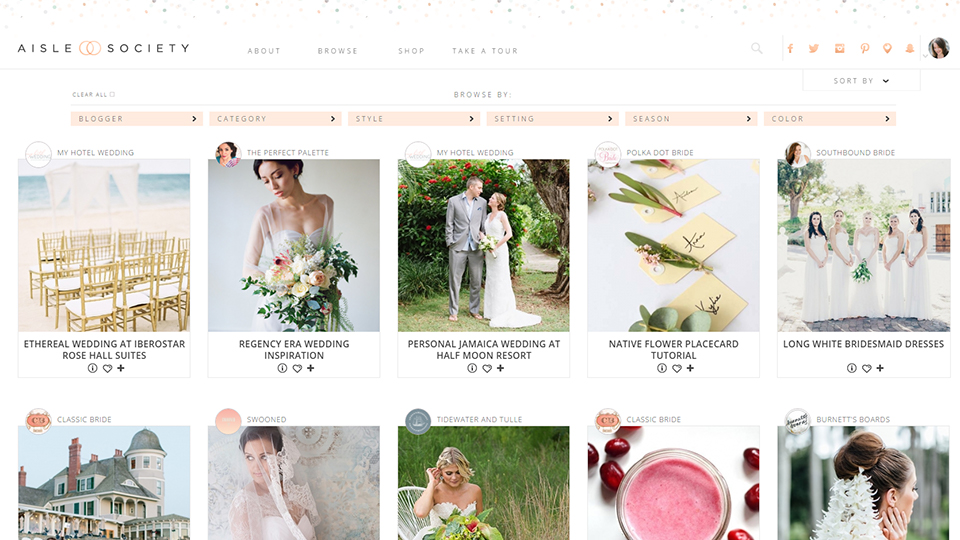 The Aisle Society Bloggers
Aisle Society represents a variety of wedding niches, styles, and demographics from across the globe!
Click below to learn more about each of our fabulous bloggers.
Want to join Aisle Society?
Are you a wedding blogger? Aisle Society is officially accepting applications for new bloggers to join our amazing network! Learn more about the benefits of joining Aisle Society and submit an application via the link below.